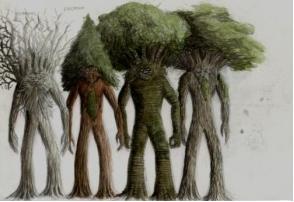 I want to revisit the healing of the blind man in Bethsaida (Bethesda) during Jesus ministry. This healing is described in Mark 8,
22 They came to Bethsaida, and some people brought a blind man and begged Jesus to touch him. 23 He took the blind man by the hand and led him outside the village. When he had spit on the man's eyes and put his hands on him, Jesus asked, "Do you see anything?" 24 He looked up and said, "I see people; they look like trees walking around." 25 Once more Jesus put his hands on the man's eyes. Then his eyes were opened, his sight was restored, and he saw everything clearly.
If the blind man had been a modern-day charismatic, his response to the question, "do you see anything?" would have been, "I'm healed, Hallelujah!", and he would have left only partially healed. The reason is that some believers think that any discussion of your actual condition – if it's not restored – is a lack of faith.
Clearly, this is not sustained by this and other scriptures. I have interviewed many in healing ministry, who you have to painfully extract the actual condition from. "What is the issue?" you ask. "I'm fine and blessed," they say. Well, you are blessed, but if you were fine, you'd be at home with your feet up instead of here, seeking healing.
As a prayer minister, I was careful to ask individuals how they felt during ministry – exactly how they felt- not using "modern-day faith-speak". Paul writes in Romans 4:17:
As it is written: "I have made you a father of many nations." He is our father in the sight of God, in whom he believed—the God who gives life to the dead and calls things that are not as though they were.
Notice that he did not say "calls things that are as though they were not". This scripture relates to Abraham, who in verse 19, faced the facts, but still believed God's intention to fulfill His promise,
19 Without weakening in his faith, he faced the fact that his body was as good as dead—since he was about a hundred years old—and that Sarah's womb was also dead. 20 Yet he did not waver through unbelief regarding the promise of God, but was strengthened in his faith and gave glory to God, 21 being fully persuaded that God had power to do what he had promised.
If you feel pain, you feel pain, and you can tell Jesus, the minister, or the doctor about it. If you tell me that the pain is gone and it's not, I'll smile and say goodbye even though the ministry and God's work in you may not be completed. Do you see this?
However, you can and must also speak the reality of God's Word into and over your situation. You can add: "I believe that this pain is dealt with and overcome by the Word of God and by Jesus' wounds". The pain is not yet gone, but you can speak a pain-free reality into your life by the Word and expect to see it happen.