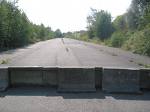 One of the most frustrating things in our Christian walk is when we are presented with positional truths by Bible teachers with no accompanying practical paths to live these truths. So we hear such positional truths as:
I have given you authority to trample on snakes and scorpions and to overcome all the power of the enemy; nothing will harm you." (Luke 18:19)
And my God will meet all your needs according to his glorious riches in Christ Jesus. (Phil. 4:19)
Or in the area of healing,
. . . by his wounds you have been healed.. (1 Peter 2:24)
We dutifully say "amen", but leave without a clue as to how these are meant to make a difference in our lives. In essence, there is no practical path indicated to get this Word to work to change our situations. This can be disheartening for believers when only positional truths are preached (or shouted) and I'm persuaded that preaching of positional truth without practical applications, accompanied by a demonstration of these truths disillusions many.
On an individual level then, I cannot any longer just quip "by His Stripes, you were healed." The path involves in the short term, dealing with obstacles such as repetitive sin, unforgiveness, inventorying what you actually believe about divine healing and figuring out if deliverance may be involved.
The latter (a need for deliverance) is more common than you think today, with many, including Christians, being involved in the "casual occult" e.g., horoscopes, tarot cards, palm reading, certain video games and movies, and pornography etc. My point here is that the believer begins to move from a positional truth to a practical path.
This practical path to healing is different for individuals and for churches. Individuals can follow a Biblical approach – not a checklist – to seek healing, while churches can create "healing organizations" that result in more divine healings among their congregations. I'll discuss the two practical paths in future posts. Have you ever been frustrated by positional truths without practical paths?