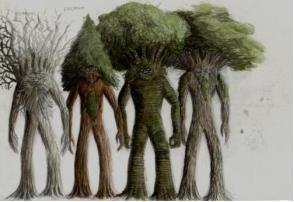 A significant healing occurred in Bethsaida (Bethesda) during Jesus ministry. A blind man was brought to Jesus to be healed and what followed was a unique account of healing dissimilar to any other account of Jesus' healings in the gospels. Here it is in Mark 8,
22 They came to Bethsaida, and some people brought a blind man and begged Jesus to touch him. 23 He took the blind man by the hand and led him outside the village. When he had spit on the man's eyes and put his hands on him, Jesus asked, "Do you see anything?" 24 He looked up and said, "I see people; they look like trees walking around." 25 Once more Jesus put his hands on the man's eyes. Then his eyes were opened, his sight was restored, and he saw everything clearly.
This is notable in being the only account in the gospels where Jesus took two efforts at healing an individual. He was and is the Son of God, but again I'll say that He ministered as a man anointed by the Holy Spirit. That's why He did no miracles until the Holy Spirit descended on Him at the Jordan. This is important because if we view His miracles as performed in His capacity as the Son of God, we cannot ever imagine ourselves doing his works or the "greater works" He said we would do.
Note also that this was not the first time Jesus asked or verified whether a person was fully healed. In other words, he didn't do the "line them up, knock them down, and off to the next meeting" ministry approach that we have largely adopted in Pentecostal and Charismatic circles. Jesus cared deeply about the people He ministered to and whether their healing was complete. You cannot know if you do not ask. Sometimes, the truth is that ministers are afraid to ask.
Let me say that I have seen some healings in these types of settings in my many years as a prayer counselor and a "picker-upper" after some popular healing ministers. However, they have been very few and far between, truth be told. That is why I'm a big fan of Healing Rooms (link here) and local healing teams. First, you have time to speak with and pray with a team of Healing Room ministers. Deep issues that are obstacles to your healing can frequently be surfaced and dealt with. They can also address your theology on healing, and most important, follow-up on improvements that you are experiencing.
I'll share more on Healing Rooms in my next post, but have you been ministered to in a Healing Room? Are you a Healing Room worker? If so, please share your perspectives on Healing Rooms.